2021
Livestream performance
Filmed by Joseph Bacon
Clothing by Gabriella Lacza


Ardor is a performance by Ben Gould developed for a virtual audience. It was filmed by Joseph Bacon and streamed live on from Liberal Arts, Roxbury, and presented by the Center for Craft.

Contending with transformation, power, and desire, the performance activates a set of internal and external manifestations of the body's energy systems. These primary sources - chemical, electric, thermal, and mechanical energy - are employed both within the body involuntarily, and outwardly through analogous, intentional movement-based choreographies that utilize Gould's Tourette Syndrome as a generator. Throughout the performance these physical embodiments, internalized and made visible through movement, have external counterpoints: objects and processes that expand the scale of these energy systems into new realms. An ice-cast stone is used to reroute the directionality of impulse, electrodes flow a subtle current through the body, charging the system and splitting roles of control - instigating a new and more deeply buried movement language to be reckoned with. All this gives way to a work both raw, intimate, and severe.



Full record of the livestream performance: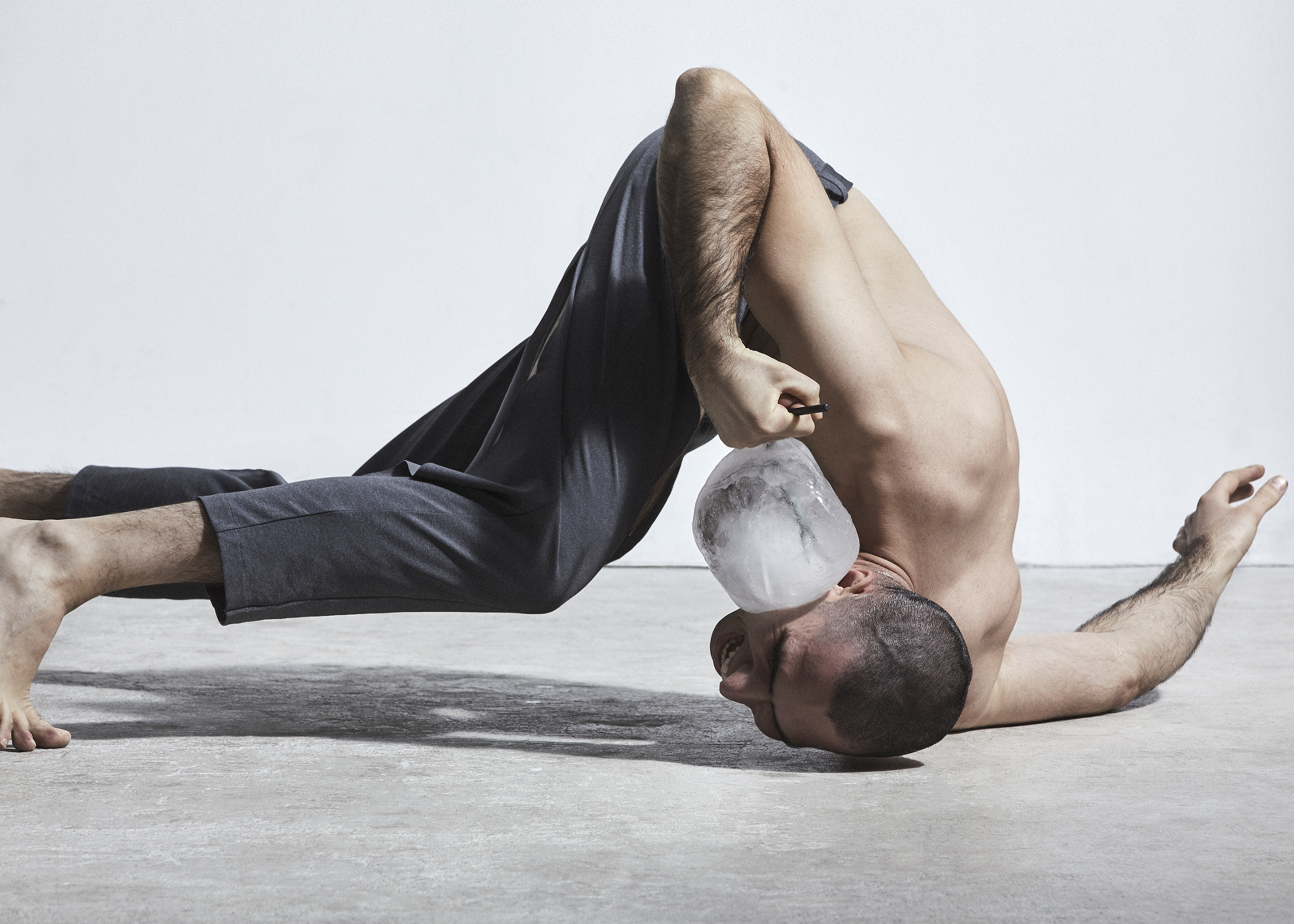 photographs by Chris White